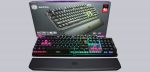 Result and general impression …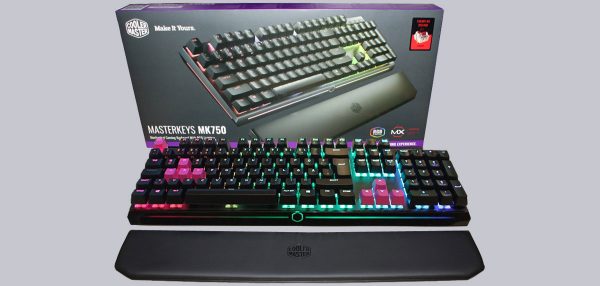 An RGB backlit keyboard with a magnetic wrist-rest, mechanical Cherry MX Red buttons and a USB-C interface … all this offers the Cooler Master MK750 Gaming Keyboard!
For the purchase price of about 140 Euro a few metal caps and more magnets in the wrist-rest would have been quite appropriate. However, what convinces us is the perfect workmanship of the keyboard, the flicker-free RGB lighting with some very impressive effects as well as the mechanical buttons from Cherry, which have already proven their efficiency several times.
We also like the innovative USB-C connection, given the restraint of other manufacturers. So there are a lot of reasons to buy it and to decorate the desk with this successful keyboard.
With this great overall result the Cooler MasterKeys MK750 keyboard receives our OCinside.de purchase tip award.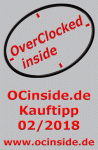 Discuss in our forum and share experiences about the Cooler Master MK750 …
Here you can buy the Cooler Master MasterKeys MK750 at a reasonable price.
Read on in the hardware test area with several hardware reviews …