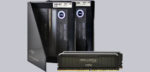 Optic …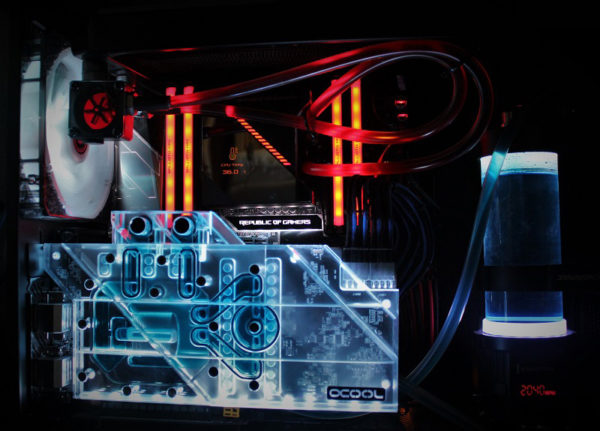 RGB software …
The Crucial Ballistix Max RGB can be easily integrated and configured on our Asus Rampage 6 Extreme motherboard with the Asus "Aura" software, which also controls the motherboard lighting and the RGB headers.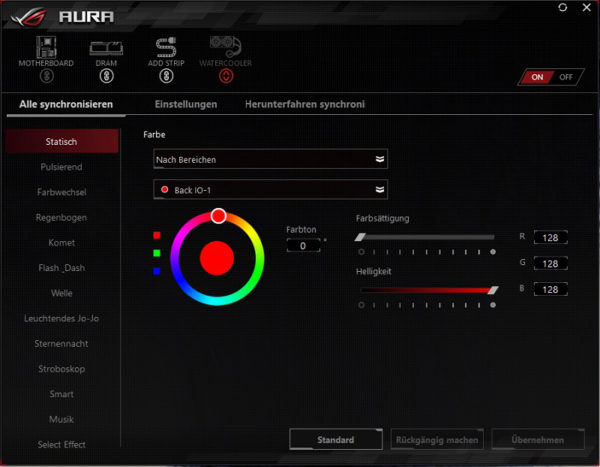 Ballistix MOD software …
Crucial's own software "MOD" offers a lot more options and luckily it doesn't mess up the Asus "Aura" software either, which is why we preferred to focus on the "MOD" software.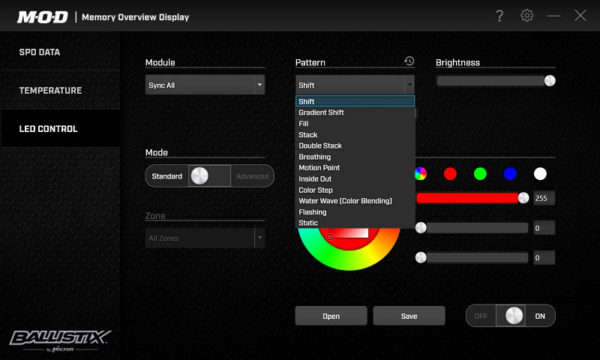 We have already checked the details of the Ballistix MOD LED Control Software in previous tests, such as the Crucial Ballistix Tactical 8GB DDR4-2666 review, where we also received a corresponding Ballistix RGB MOD video tutorial in our OCinside YouTube channel.

Ballistix Tactical Tracer RGB MOD Video Tutorial
In our test system with the modded Asus ROG Ryujin AIO water cooling in red and the second circuit with the ASRock Radeon RX 5700 XT Taichi X8 8G OC graphics card incl. Alphacool Eisblock Aurora water cooler in blue the Crucial Ballistix Max RGB really looks very good and can fit in perfectly with the overall picture.
As always, we show which effects can be set with the modules on our OCinside YouTube channel.

Crucial Ballistix Max RGB DDR4-4000 RAM RGB Effekte Video
Crucial Ballistix Max RGB 32GB DDR4 4x 8GB DDR4-4000 Overall impression …