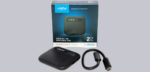 Layout, design and features …
To be able to look at every detail, we first also created a 360° view.

On the top of the small Crucial X6 2TB Portable SSD you can only see a Crucial logo.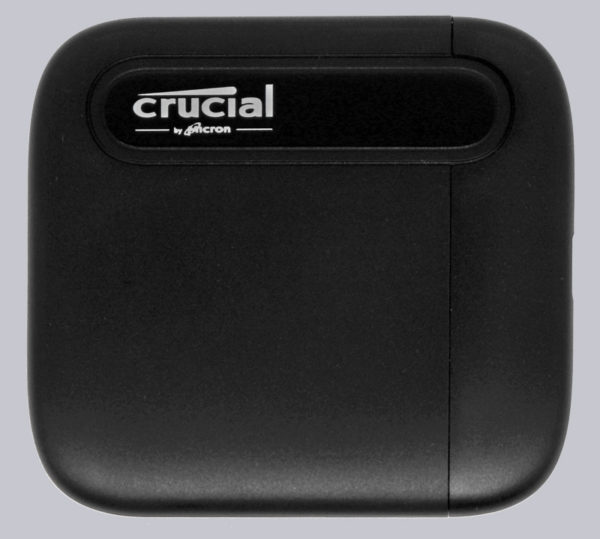 Here you can see again very nicely how small and handy the USB SSD really is.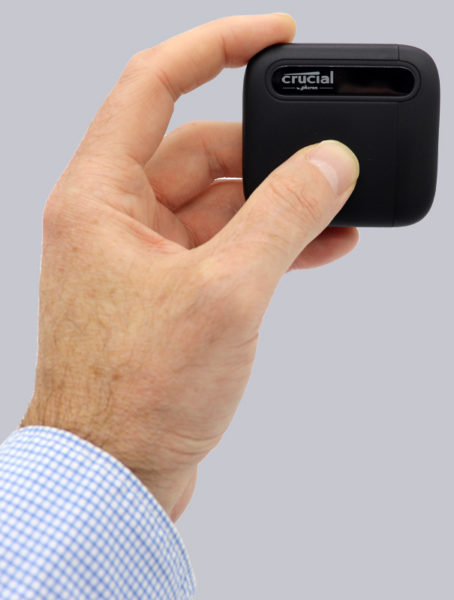 The USB-C port, which supports speeds of up to 10 GBit/s, is located on the side. By the way, an SMD activity LED has not been installed.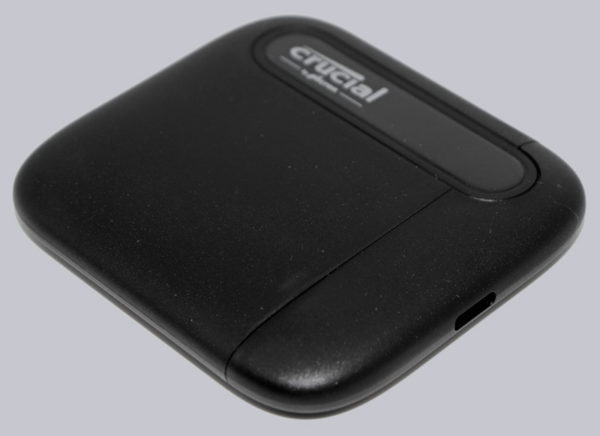 On the back of the Crucial X6 you can see the size with 2TB, the serial number and the conformity markings.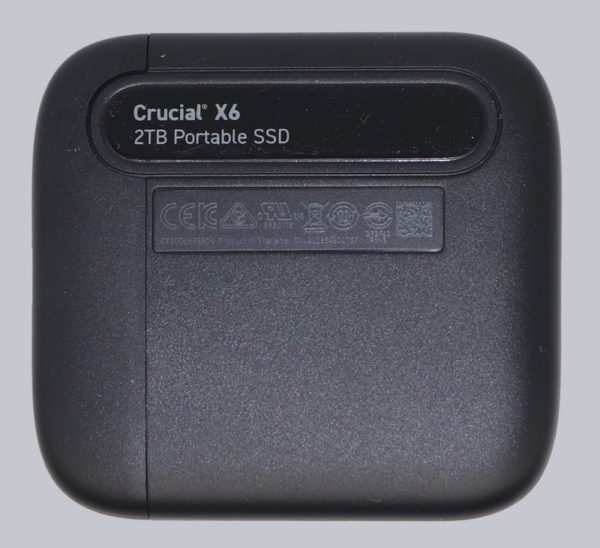 Since we would like to provide more information and practical experience with the USB SSD, we have also included a Practical testing page.
Crucial X6 2TB USB Practical testing …