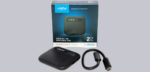 Result and general impression …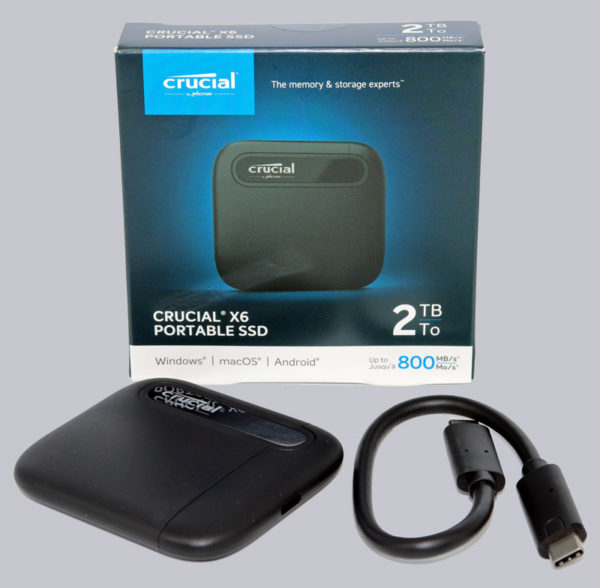 The Crucial X6 2TB Portable SSD CT2000X6SSD9 delivers good sequential read and write rates and is pleasantly handy.
In terms of price, the portable Crucial X6 2TB is on par with its SATA and M.2 counterparts (Crucial MX500 2TB and Crucial P5 2TB) and is even on par or faster than the SATA version in many benchmarks. Only the M.2 NVMe PCIe SSD clearly outperforms the USB 3.2 Gen2.
All in all, the Crucial X6 Portable SSD 2TB is a handy and quite fast USB-C SSD that does not get too warm even under heavy use.
Discuss in our forum and share experiences about the Crucial X6 SSD …
Here you can order the Crucial X6 SSD at a reasonable price. …
Read on in the hardware test area with several hardware reviews …