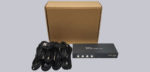 Layout, design and features …
Let's start with the front of the GHT PW-S7403H 4-bay KVM switch, which features four buttons for direct selection of the input PC, as well as two LEDs each, a power LED, two KVM USB ports and two additional USB ports for connecting a USB printer or a USB stick.


On the back are, from left to right, the 5V input for powering via a USB port, next to it the HDMI monitor output, and next to it the four PC inputs, each with a USB 2.0 Type-B input and an HDMI input.


There are a few ventilation slots and threaded holes for possible screwing on the case sides.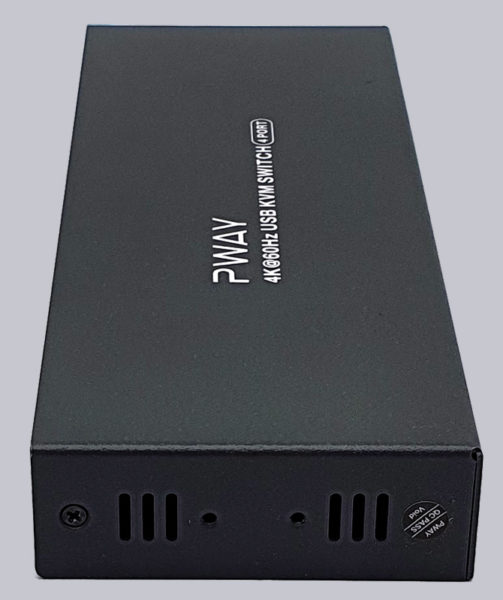 Overall, the casing and the connection make a good impression and are flawlessly manufactured. We will now check whether the functionality is also flawless in practical testing.
GHT PW-S7403H Practical testing …