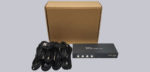 Result and general impression …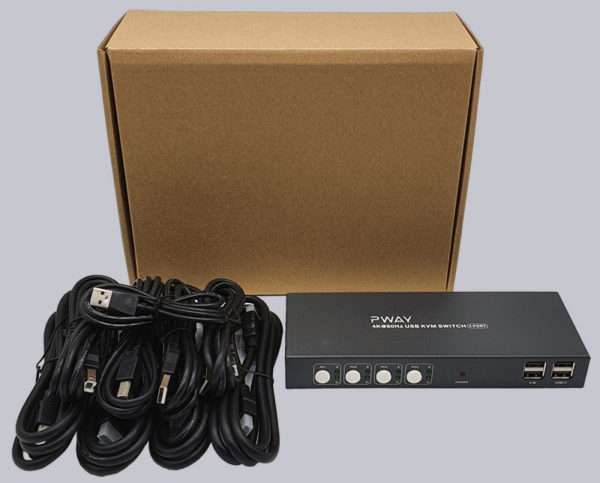 The PWAY PW-S7403H USB HDMI 4 Port KVM Switch from GHT is good to use if you know exactly how.
Because unfortunately, there are also a few downsides to this 4 port KVM switch, which you can solve, but should ideally know before buying, to then decide whether you can live with it or not. The included cables are relatively short, but are certainly sufficient for most demands in terms of quality. The fact that the mouse jerks on the K/M port provided for it is less nice on the other hand, as is the lack of EDID support. We found ways to solve all the problems on the previous KVM Switch Practical testing page!
So, all in all, you can definitely use the inexpensive KVM Switch if you can live with the solutions. Unfortunately, the KVM Switch can't fully convince ambitious users and can't get a buy recommendation from OCinside.de in this version. However, we hope that the manufacturer will improve these limitations in future versions and until then, the user can take action.
Discuss in our forum and share experiences about the den GHT PW-S7403H …
Here you can order the GHT PW-S7403H KVM Switch at a reasonable price.
Read on in the hardware test area with several hardware reviews …