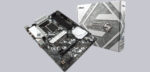 ASRock B660 Steel Legend benchmark results …
Now that we have looked at the B660 Steel Legend from all angles, it is time for a few small benchmarks.
TimeSpy from 3D Mark makes a start. Our test system delivers very good rates for a DDR4 system. The Z690 Taichi with DDR5 could only get a good 150 more out of the components. Of course, we have to note that the DDR4 RAM we used also clocked with 4.4 GHz. Thus, the difference can be larger with slower working memory.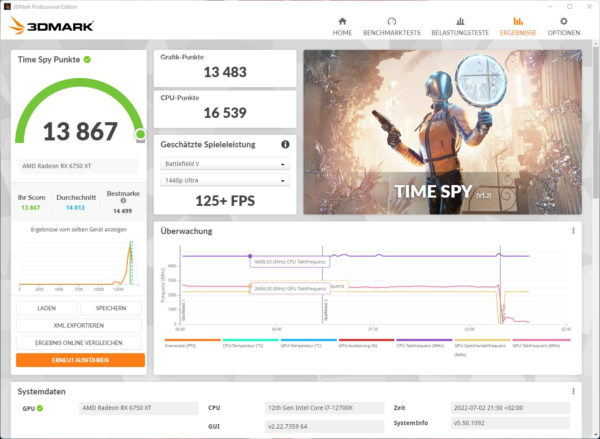 The board also cuts a good figure in UNIGINE's Superposition and is a good 50 points behind the Z690 Taichi.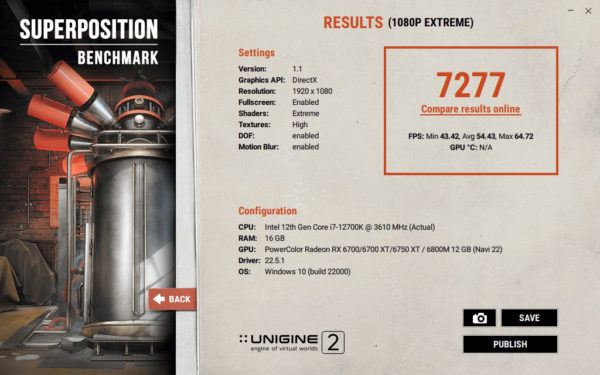 Apart from the graphics-heavy benchmarks, we naturally also put our test system through the PCMark 10 Extended test.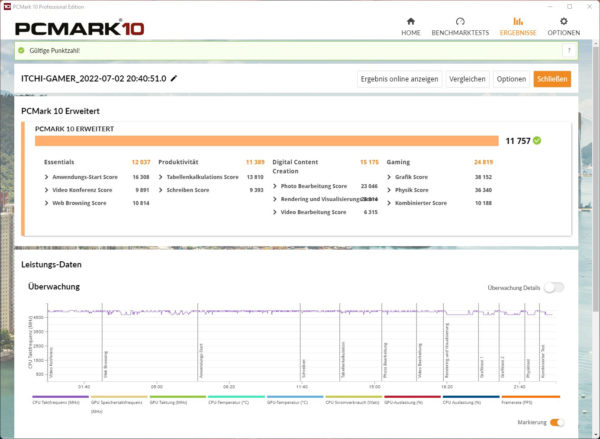 3DMark's CPU test also shows how well the Intel Core i7-12700K distributes the load across its 12 cores and 20 threads.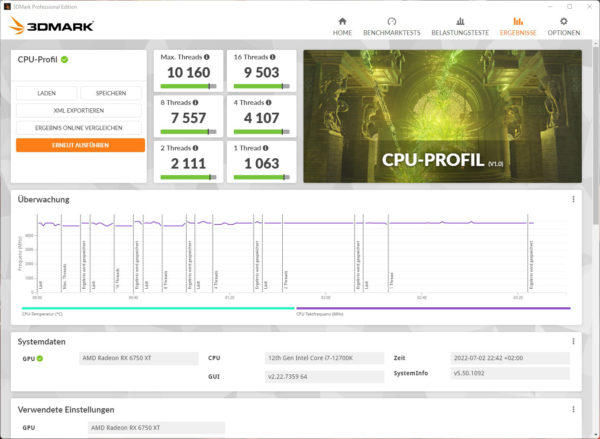 The board can also convince in the final SSD benchmark. The SSD performs within its parameters.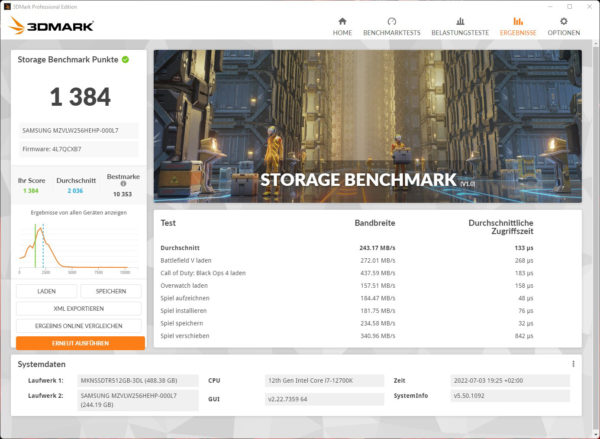 If you want to take another look at the differences in the benchmarks between DDR4 and DDR5 in detail, you can find the Intel Alder Lake Test and the results here.
ASRock B660 Steel Legend power consumption values…