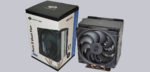 Layout, design and features …
The Fera 5 Dual Fan is a visually discreet tower cooler designed for push/pull operation.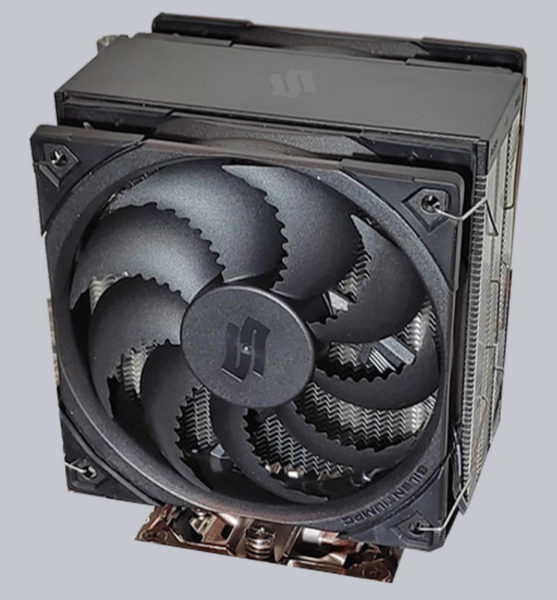 The workmanship is of high quality. The heatsink is relatively compact with 127x122x35mm …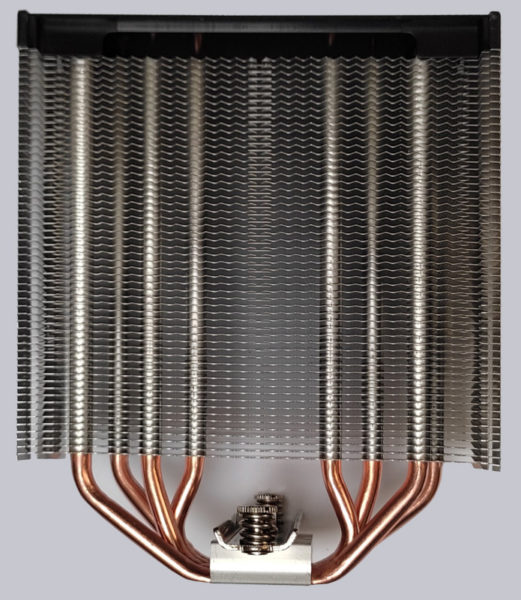 … and closely fitted with asymmetrically oriented aluminum cooling fins.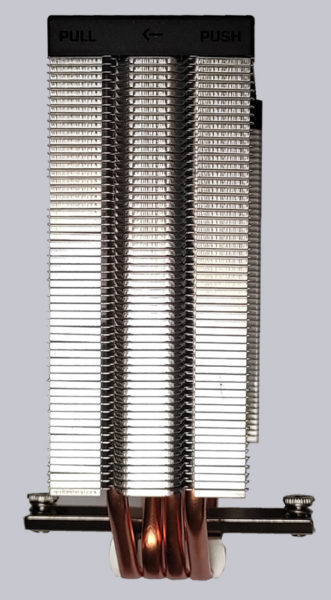 A black plastic cover sits on top of the heatsink, marking the correct orientation to the airflow and covering the tips of the heatpipes.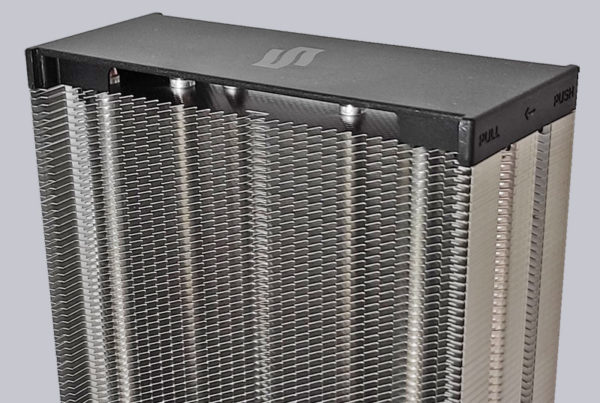 The four 6mm copper heatpipes have a direct contact surface to the CPU (HDT – see best CPU Cooler Choice).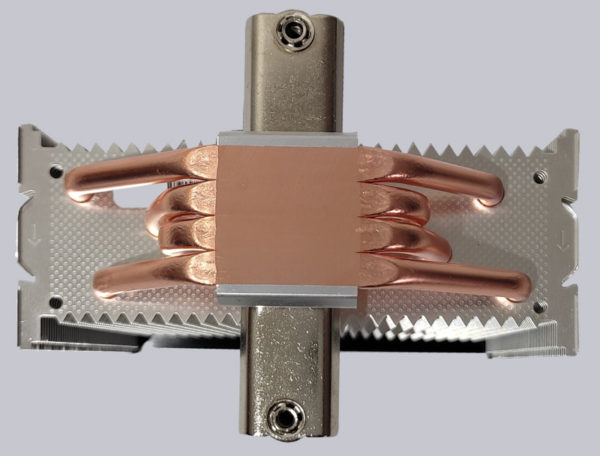 The Fluctus 120 PWM fans are pure black with heavily profiled fan blades. Soft vibration dampers are installed at the corners. The 20cm long PWM connection cable is extended by a 13cm cable with PWM socket, with which several fans can be connected in series and thus both fans can also be connected together to the CPU_FAN connector of the mainboard. The fans control the SilentMode – at 0% PWM signal the fans stand completely still.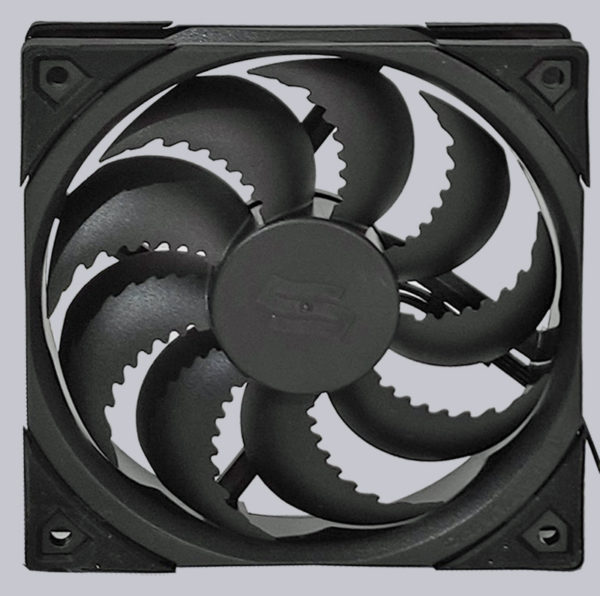 SilentiumPC Fera 5 Dual Fan Installation …