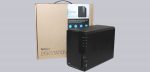 VPN Tunnel …
VPN has never been so easy! Everything is implemented in the Synology DS218+ to allow the inexperienced user to access the home network via VPN. Below we describe the steps you need to take to establish your connection. Furthermore we give some tips and tricks how to make the connection as secure as possible.
At the beginning we create a special user with whom we can later access "special" areas of our system. To make access by unauthorized persons even more difficult, we choose a long and complex name as well as a password that is also rich. Don't worry. You don't have to remember these data. It is sufficient to store them on a USB stick in a text file. We'll come back for use later. It also makes sense to assign a separate folder to the user and to revoke the rights for the other apps. If you not only want to upload data, but also download it, you should of course adjust the shares for the folders accordingly.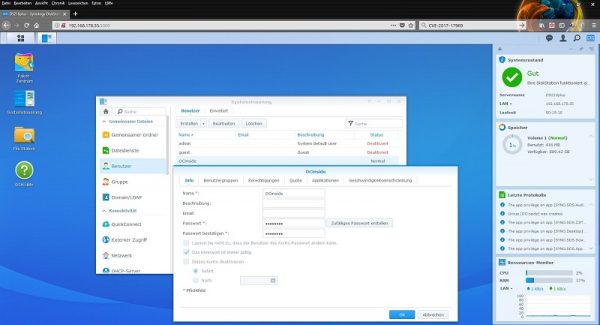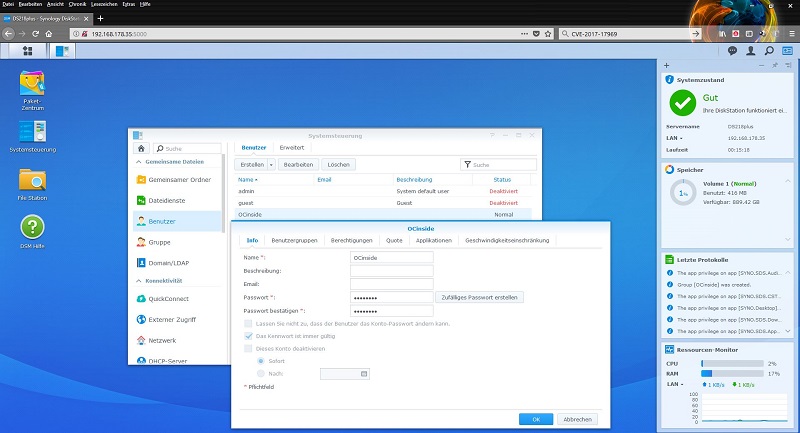 Once everything is set up, we install the Synology VPN Server.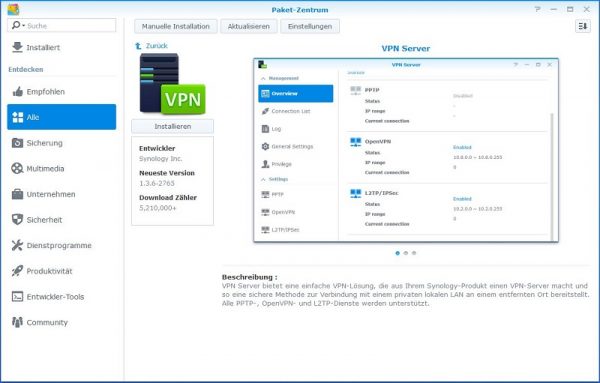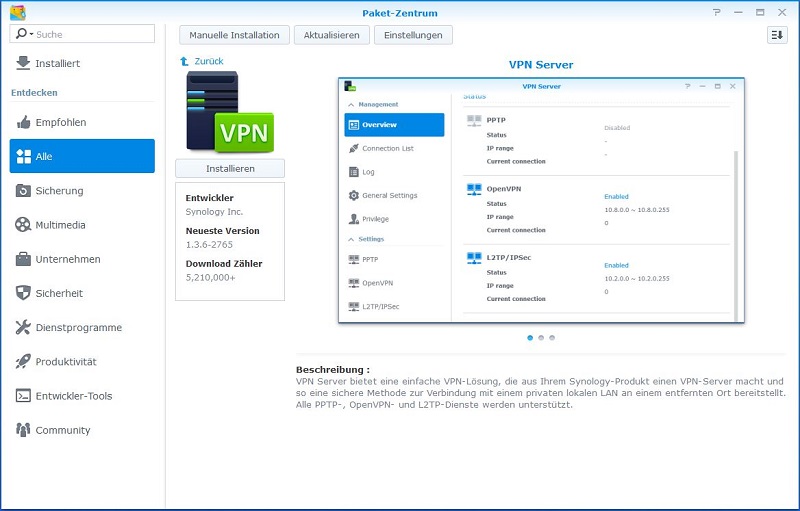 There we can select the connection type, the password and other settings. PPTP was considered obsolete and should optionally be replaced by the other protocols. With Apple's new operating systems, for example, native PPTP support has been completely removed from the network environment. If you want to continue using them, you are dependent on derivatives such as "Tunnelblick for macOS".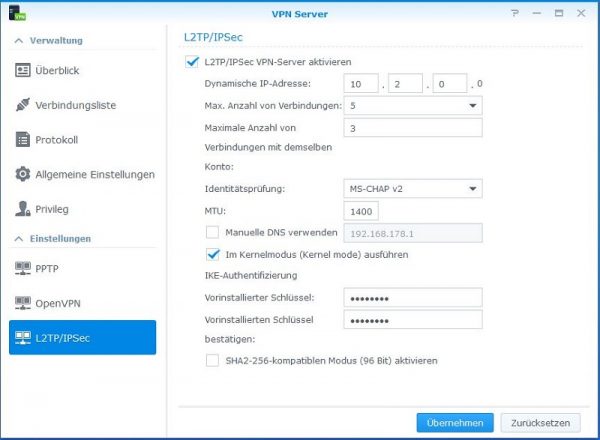 But let's get back to our attitudes. We still assign the created user OCinside the rights to establish a VPN connection with the selected protocol and would also be almost done.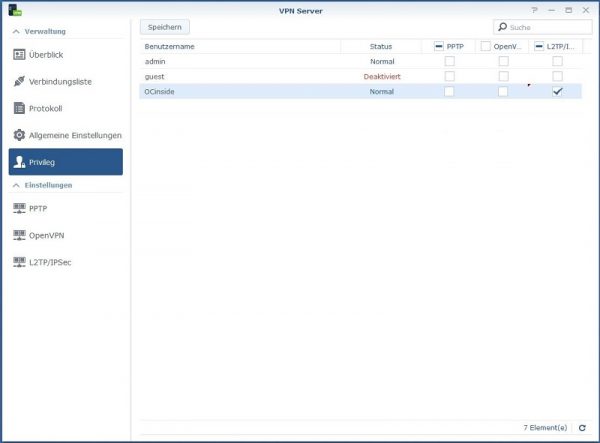 Now we only need one point to establish the connection. The IP address. But wait a minute?! This changes after each restart of the router or at the latest after 24 hours in the case of forced disconnection. There are many different solutions to this problem. Either you use the Synology service to find the disk station on the Internet, or you use a free DNS service such as DNShome. There registered, one can reach his NAS from now on over the desired Internet address, which represents at the same time also our VPN goal.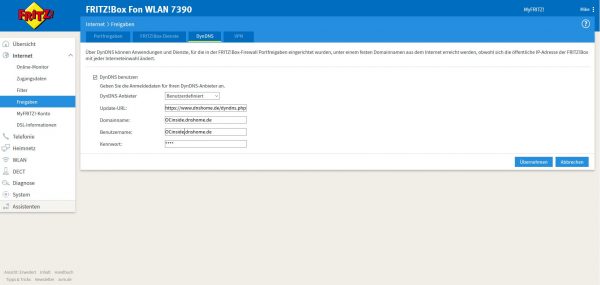 In Windows, setting the VPN is very easy and can be achieved with onboard means.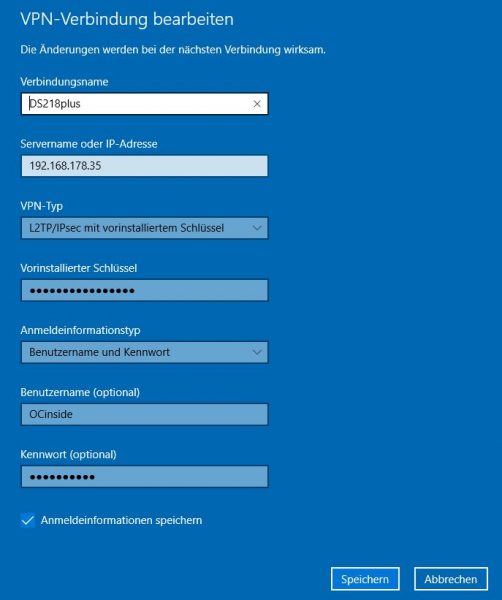 If the connection is established successfully, we can already store data on our disk station and retrieve it again.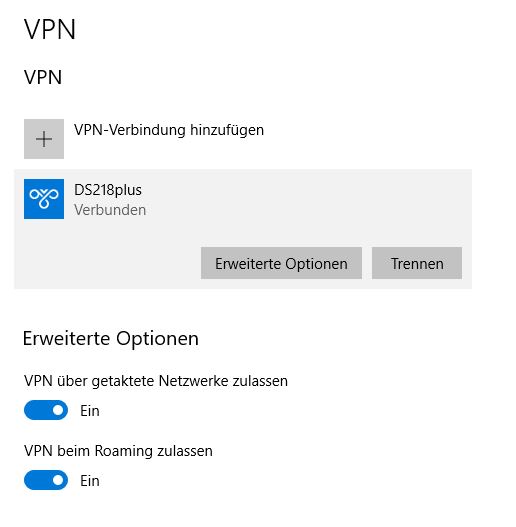 We have the possibility in the software to show us connected users, as well as further information.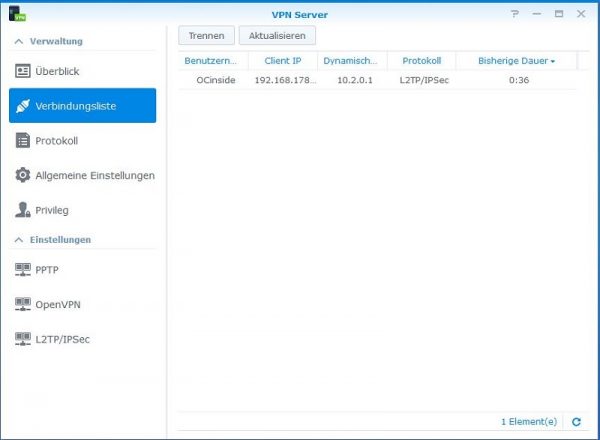 Of course, the whole thing is limited by the speeds of both the guest and the home network. Nevertheless a great thing not to have to do without halfway safe surfing in unsecured hot spots!
Synology DS218+ NAS Conclusion and general impression …