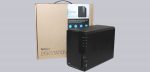 Everyone's talking about the cloud. In this way, large companies achieve a reduction in IT costs and shift responsibility to the cloud provider. But cloud storage is also becoming increasingly important for private users. The goal is to store large amounts of data securely and with high availability and to be able to access them from anywhere. However, the data should be stored in your own home if possible in order to have a certain degree of security. Therefore, today we would like to present a system that combines the advantages of both worlds. We are talking about the Network Attached Storage, NAS System DS218+ from Synology. We now show on OCinside.de that this NAS is much more than a simple data grave and we have even integrated a Synology C2 Cloud review as well as VPN guide!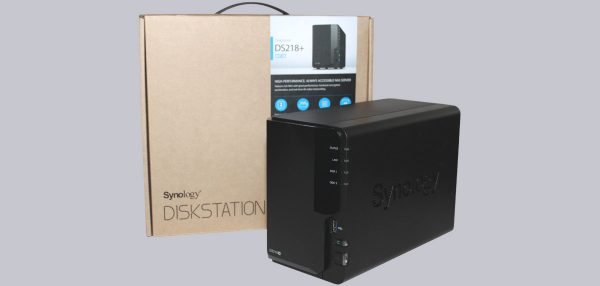 Thanks for the support …
Thanks for the support to Marauder25 and the manufacturer Synology for fast shipping.
The Synology DS218+ currently costs at review date approx. 330 Euro without hard drives.
Here you can buy the Synology DS 218+.
The Synology DS218+ NAS Delivery …
In this compact box, the DS218+ NAS reaches the buyer.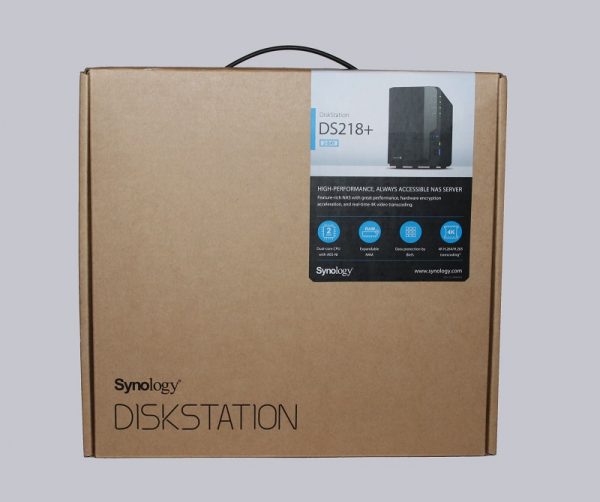 The box contains a power supply, power cable, network cable, two package inserts and of course the DS218+.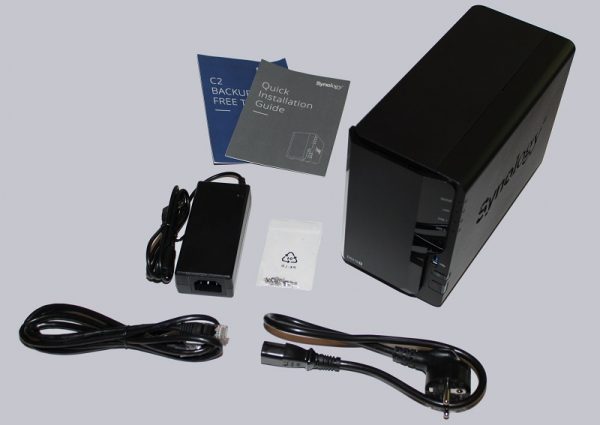 Both hard disk carriers are already installed in the NAS.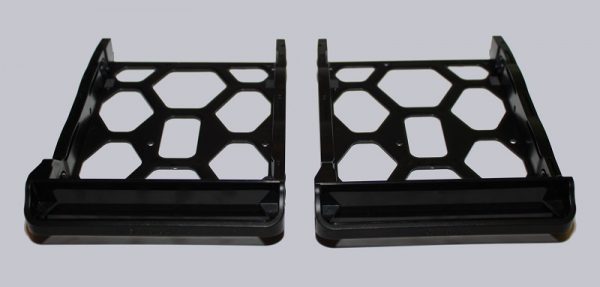 This is the delivery of the bare Synology DS218+ NAS. Many dealers already offer the NAS with pre-installed hard drives. Caution is still called for here. One should check after receipt whether it concerns OEM hard disks. If this is the case, you should consider returning the hard drives and cancel the purchase contract. You can read the details about this topic in our forum article about OEM hard drives. Before we take a closer look, we would like to take a closer look at the technical details.
Synology DS218+ NAS technical data …