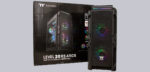 Result and general impression …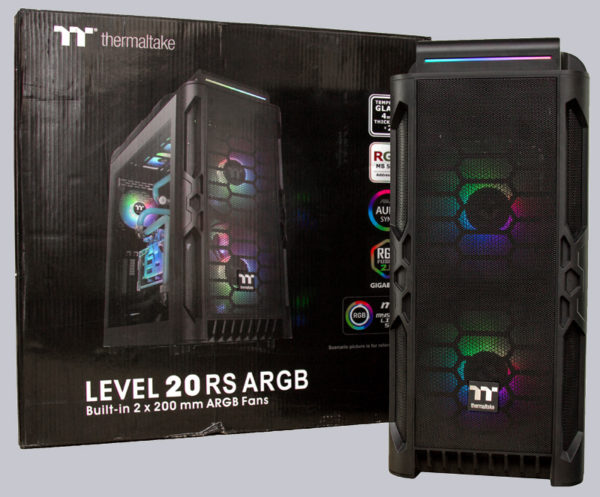 The Level 20 RS ARGB Midi Tower PC case from Thermaltake is an impressive rock.
Dimensions and features are almost full-tower level and not for nothing the case weights more than 12kg!
The construction of the case offers a lot of flexibility for individual design of the PC. Vertically installed graphics cards are no problem and a custom water cooling system with several radiators takes it easy.
The two 20cm fans in the front are impressive, but for efficient ventilation you should add some more and install more fans. It's a pity that the rear fan doesn't have RGB lighting. Thermaltake also should have paid more attention to the dust protection, as there are a few openings without dust protection grids. This would certainly still be possible at the price called, as the Level 20 RS ARGB is not necessarily a bargain. Most of the screws were very difficult to loosen during the test, but with the right tools this is no problem. We have no reason to complain when processing the sheets. There were no sharp edges and everything fitted together well.
The large tower is definitely an excellent basis for an exciting PC build with brachial cooling. There must be something to tinker with and improve, which is an important aspect for many PC homebuilders.
Thanks to the very good overall concept and despite some minor weaknesses the Thermaltake Level 20 RS ARGB Case receives the OCinside.de Purchase Tip Award!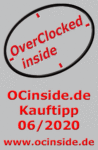 Discuss in our forum and share experiences about the Thermaltake Level 20 RS ARGB …
Here you can order the Level 20 RS ARGB at a reasonable price.
Read on in the hardware test area with several hardware reviews …