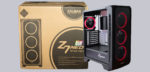 Construction, design and features – outside …
Viewed from the front, the control panel is located at the top, which has a USB 3.0 type A socket on the left followed by two USB 2.0 sockets. Next to it are the two 3.5mm jacks for headphones and microphone, as well as the status LEDs for operation and HDD access. On the right side there is a small control button for the RGB effects and the identically designed reset button, which should not be confused. On the far right is the larger, round power button.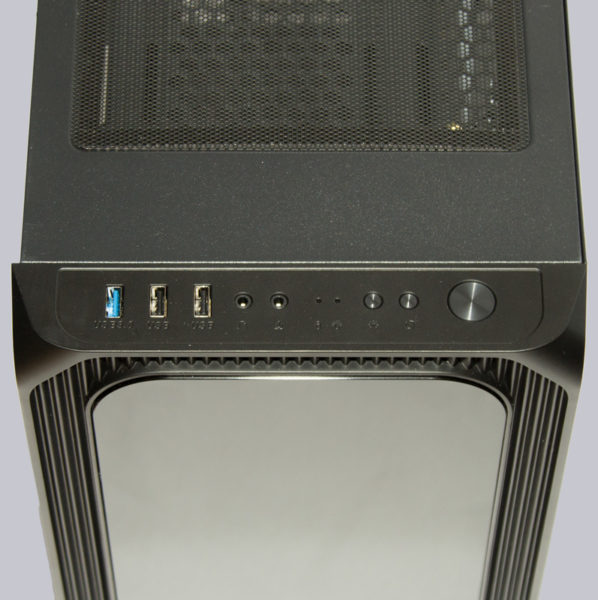 In general, unused USB sockets on top tend to get dusty quickly. The rubber caps for all USB ports included in the scope of delivery help against this. Thanks to Zalman, that finally a manufacturer has thought of this problem.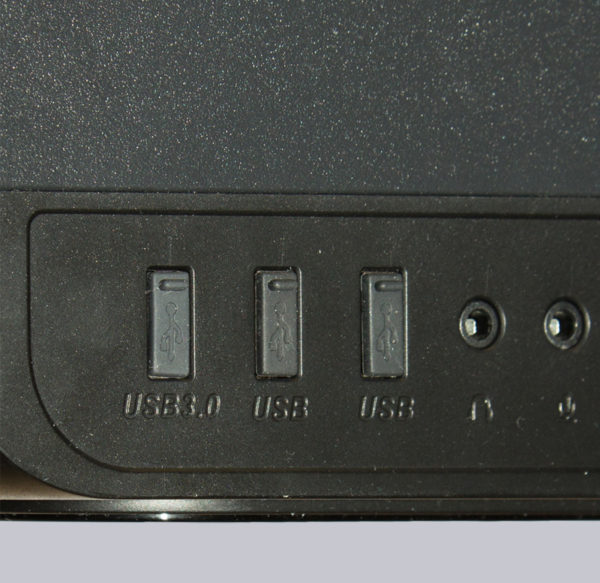 Around the front tinted real glass panel, vertically running fins are embedded in the front panel, which look good but do not have any slots for ventilation. The front fans get fresh air through slots in the side of the front panel. The upper ventilation grille is a simple cut-out of a flexible, thin metal grid on which magnetic strips are glued to the underside. The cut edges are not very sharp and since the grille is embedded in the upper sheet, nothing sticks out. If you take it off, you can see that the hexagonal ventilation holes are only between the inner mounting slots for the 120mm fans. The airflow of 140mm fans would be partially blocked.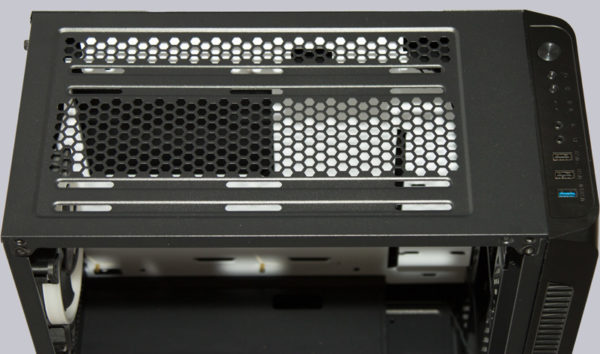 At the bottom, the front glass pane bears the well-known Zalman logo. Behind the tinted glass, it is difficult to see the fans that are not yet lit, as they are framed by a black bezel that gives the case a clean look and prevents glances into the case from the front.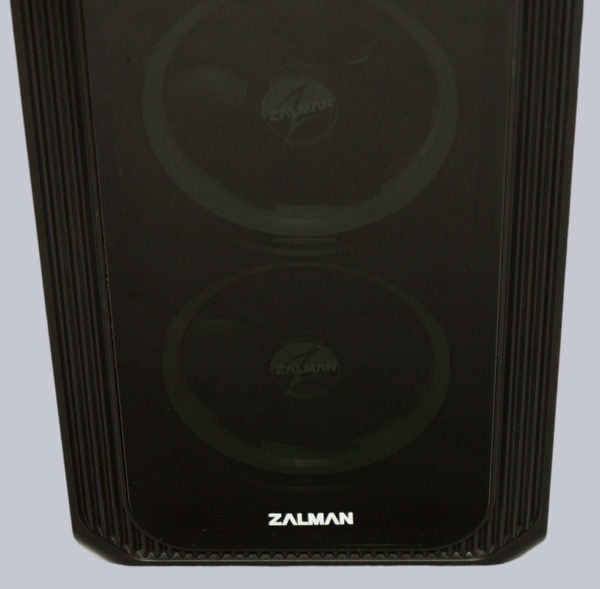 If you put the case on its side, you can see the large feet, in which proper damping elements are embedded, which some other manufacturers for higher priced cases are happy to look at, because the Zalman Z7 Neo stands absolutely solid on them. Furthermore, a fine-meshed filter grille for the PSU's fan is attached to the underside and the fastening screws for the hard disk cage, which can be mounted in two positions, are also accessible from here. Between the front feet the three front case fans can also suck in additional fresh air, but this is not dust-filtered.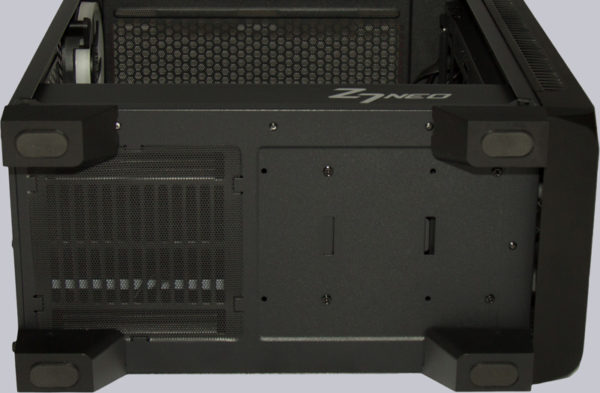 Viewed from behind, the height-adjustable 120mm fan is located next to the obligatory opening for the I/O panel. Below this are the seven PCI slot panels, which also have generous ventilation holes, and another panel with holes for ventilation. The power supply finds its place at the very bottom and must be pushed from the side under the power supply cover.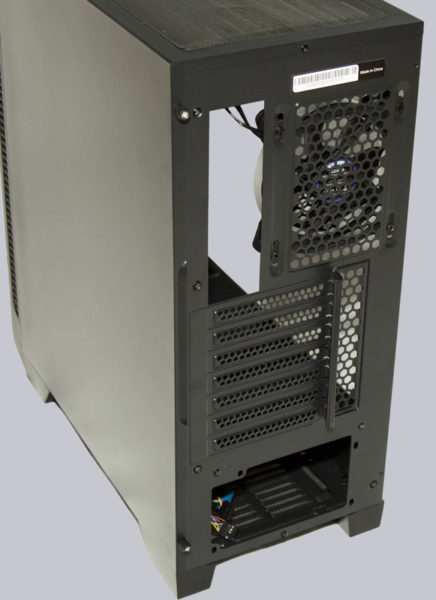 Now let's take a look at the inner values of the Zalman Z7 Neo PC case.
Zalman Z7 Neo Layout, design and features inside …