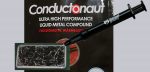 What do you need for liquid metal application?
For our laptop cooling treatment we use the Conductonaut Set from Thermal Grizzly.
Scope of delivery …
The following is included in the Thermal Grizzly Conductonaut Set.
1g Conductonaut liquid metal in the injector
1x plastic injection attachment for suctioning off excess liquid metal
1x dosing needle for the application of the liquid metal
2x alcohol pads for cleaning CPU and cooler
2x special cotton swabs to distribute the liquid metal to CPU and cooler
1x short instruction for the application of the liquid metal as well as some safety instructions
There was also a bright red safety warning indicating that liquid metal must not be associated with aluminium.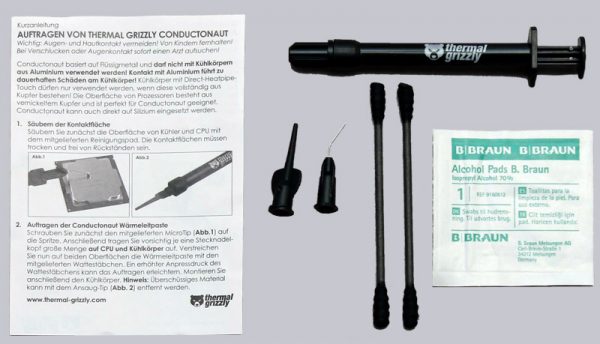 The application of liquid metal …