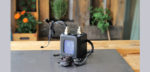 Result and general impression …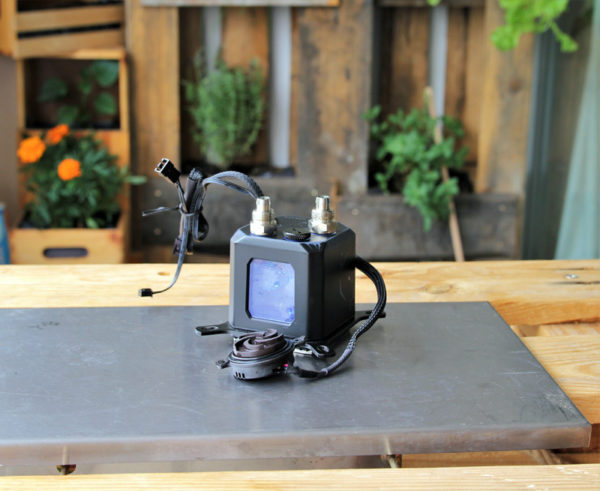 The AIO conversion was really fun again and was able to breathe new life into the Alphacool Eisbaer Aurora AIO as well as significantly increase the pump performance. In the end, we are happy that the conversion was relatively easy to do and that we have now created a real one-of-a-kind with more power.
The Alphacool Polar Bear AIO water cooler is basically already a very compact solution, because it combines CPU cooler, pump and expansion tank in a very small space, so you can also achieve very specific solutions with it. And with the stronger pump, you don't have to be afraid to add more radiators or a graphics card cooler to the circuit (see Graphics Card Watercooler Retrofit Guide). With the stronger pump, you also have the choice of whether you need the extra power in full or perhaps only in part, because then you can of course still regulate the pump power via the motherboard.
Tip: In the interactive Fit for Fan guide, you can virtually try on the CPU coolers on the motherboard and even listen to most of them – more coolers and motherboards will be added during regular updates.
For a comparison on the different coolers, it's worth taking a look at our CPU cooler comparison 2021, tested on AMD AM4 and Intel LGA1200 systems, the CPU cooler chart 2018 on an Intel Core i5 PC and the CPU cooler comparison 2018, tested on an AMD AM4 PC system. Here's still the CPU cooler chart 2016 on Intel Core i5 PC and the CPU cooler comparison 2016, tested on an Intel Core i7 PC system. And there is also the CPU cooler chart with CPU coolers before 2016. However, a direct comparison to our previously tested coolers is not possible since the test system has changed fundamentally in the meantime.
Discuss in our forum and share experiences about the Alphacool AIO pump Mod …
Here you can order Alphacool Eisbaer Aurora products like the DC LT 3600 pump.
Read on in the hardware test area with several hardware reviews …
Read on in the Workshop area with more guides …
Go to the modding section with many other mod instructions …