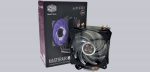 Construction, design and features …
The Cooler MasterAir 410P is a heatpipe tower cooler with 4 heatpipes.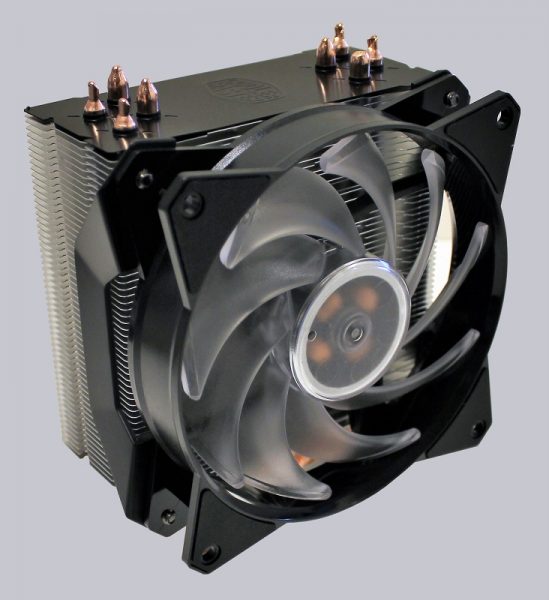 By default, a 120mm fan is mounted, but you can already see from the side that a second fan can be attached for push/pull using the included bracket. The top is kept in simple black and in the middle the Cooler Master logo is quite inconspicuous to see.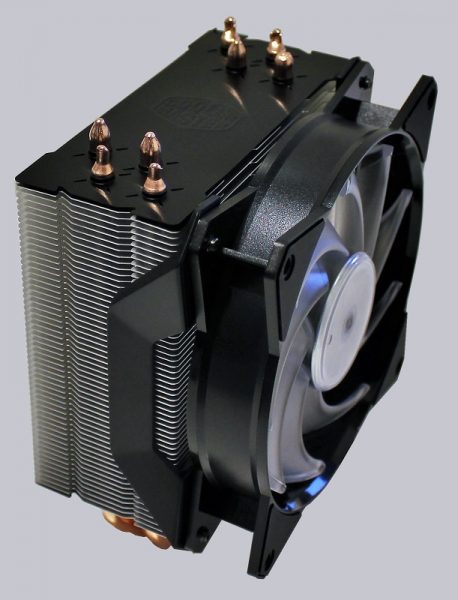 From behind you can see through the cooling fins the mounted 120mm fan. The distances ensure a good air flow.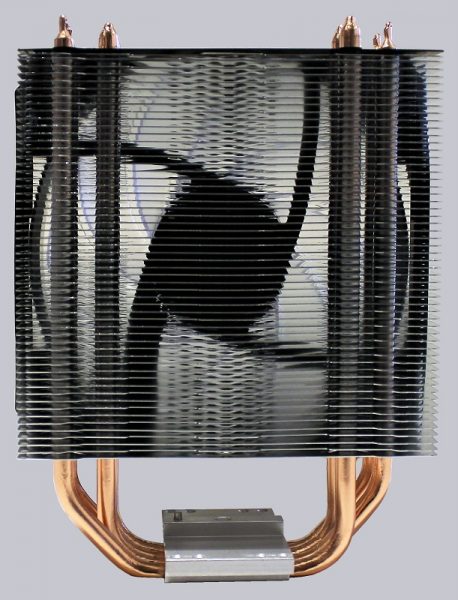 From the rear, it is easy to see that the heatpipes are bent differently in order to distribute the transported heat evenly to the cooling fins.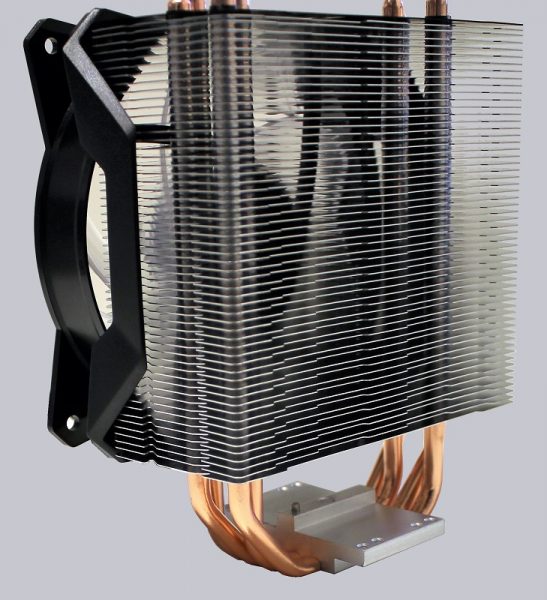 The fan is dismantled quickly. We seem to meet an old acquaintance here, a 120mm fan from the AirBalance series, which we already tested in our Cooler Master MasterFan review. Rubber elements are glued to the fan mounts for decoupling.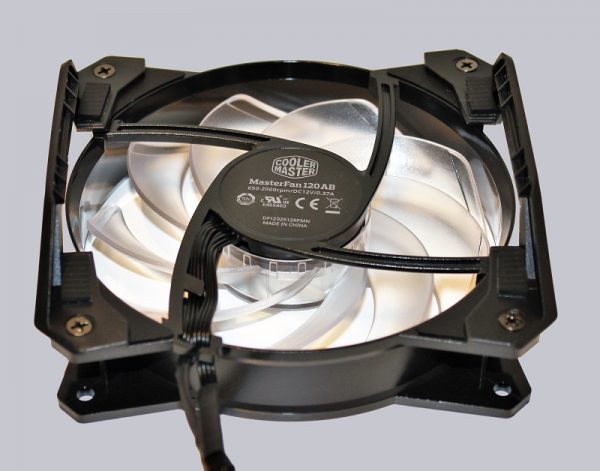 The cooler base has a foil attached to protect it from scratches. For optimum heat transfer, the heatpipes have direct contact with the CPU (heat pipe direct touch).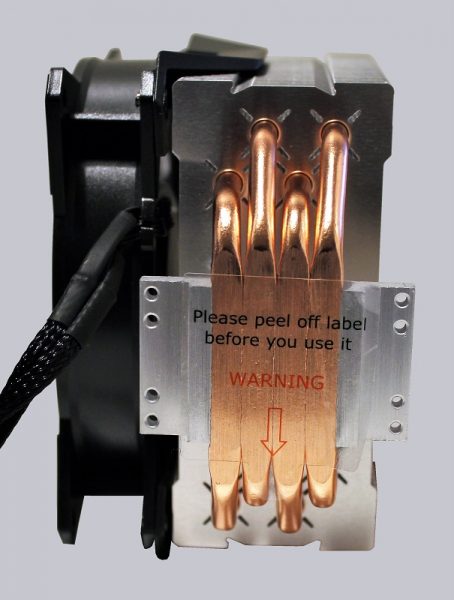 The four 6mm heatpipes finish flush with the contact surface to the CPU, but they have not been polished but only roughly ground.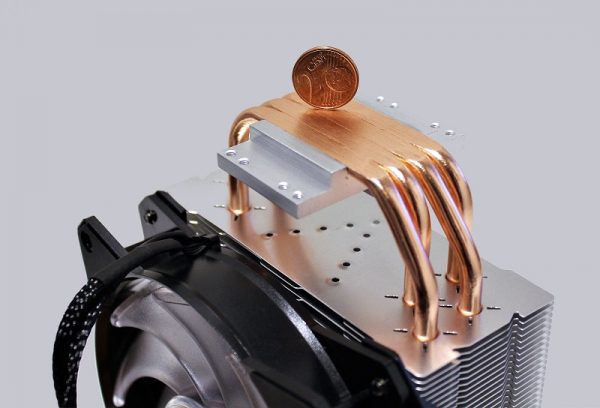 Cooler Master MasterAir MA410P installation …