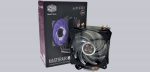 Conclusion and overall impression …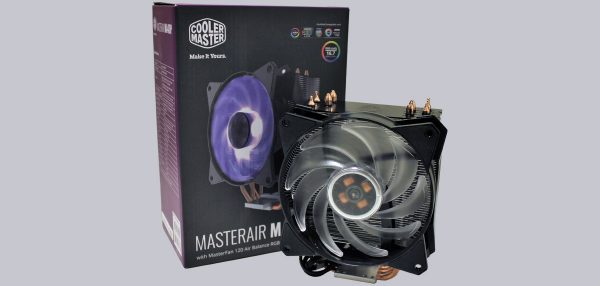 Overall, we like the Cooler Master MasterAir MA410P very much. The high compatibility with the various CPU sockets, the possibility of push/pull expansion, the very good cooling performance and the great look including the clever RGB controller solution convinced us.
Only in the highest speed range the fan is quite loud. However, the cooling performance only increases so minimally that this area should best be considered only at the top end of the fan control config. Or when benchmarking
The price is very appropriate for the offered package.
With this powerful overall result, the Cooler Master MasterAir MAir MA410P receives as clear purchase recommendation our OCinside.de purchase tip award 01/2018.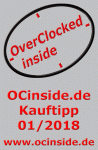 Tip: In the interactive Fit for Fan guide you can virtually fit coolers onto different motherboards and listen to many – the Cooler Master MA410P will be included in the next update.
For a comparison with other coolers, take a look at our CPU cooler chart 2016 on the Intel Core i5 PC. Here is our CPU cooler comparison 2016, tested on an Intel Core i7 PC system. And here is again our CPU cooler chart with CPU coolers before 2016. A direct comparison to our previously tested coolers is however not possible here, since the test system has changed fundamentally in the meantime.
Discuss in our forum and share experiences about the Cooler Master MA410P …
Here you can buy the Cooler Master MA410P at a reasonable price.
Read on in the hardware test area with several hardware reviews …