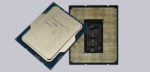 Installation and test setup …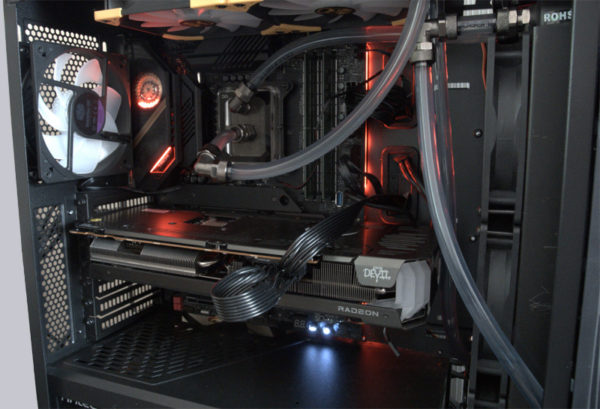 Before we begin, let's take a look at our Intel Core i7-12700K test system, this consists of the following components:
| | |
| --- | --- |
| CPU | Intel Core i7-12700K |
| Mainboard | ASRock Z690 Taichi / ASRock B660 Steel Legend |
| RAM | 2x 16GB Kingston DDR5-4800 / 4x 8GB Crucial Ballistix Max DDR4-4400 |
| Graphics card | PowerColor Red Devil RX 6750 XT Graphics card |
| CPU Cooler | Alphacool Eisblock XPX Aurora Pro |
| Operating system | Windows 10 (Build 22000) |
We also test on the ASRock Z690 Taichi motherboard with a Crucial DDR5-4800 16GB DIMM kit and Arctic Freezer 34 eSports air cooler.
Since we are initially using the first generation Arctic Freezer 34 eSports air cooler, we still need to use an LGA1700 cooler mounting kit as mentioned at the beginning. Because the holes of the LGA1700 have changed in contrast to the previous LGA1200. Fortunately, many cooler manufacturers have reacted and offer LGA1700 cooler mounting kits for conversion, such as the one from Arctic. Arctic Freezer II Intel LGA1700 Upgrade Kit and the Arctic Freezer 34 Intel LGA1700 Cooler Upgrade Kit.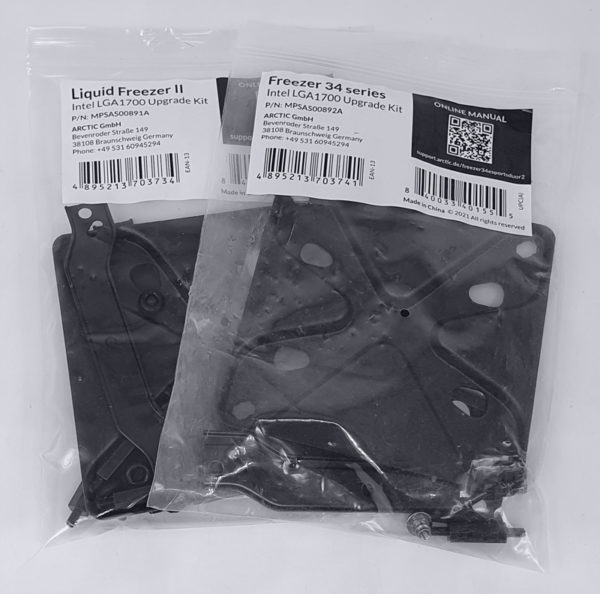 Here we see the ASRock Z690 Taichi Mainboard with 2x 8GB Crucial DDR5-4800 RAM und Intel Core i7-12700K CPU.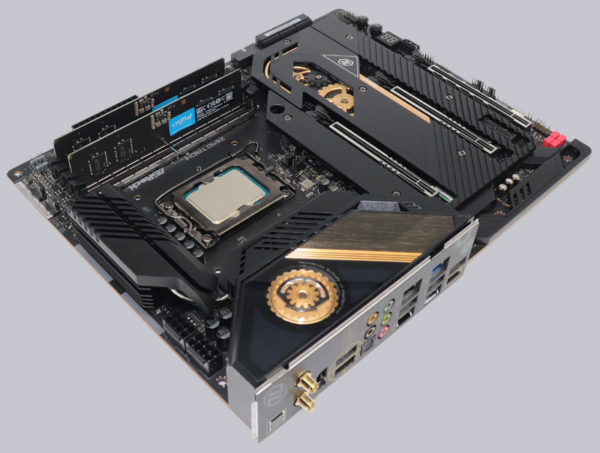 And this is how the test system looks like with ASRock Z690 Taichi, Intel Core i7-12700K, Crucial DDR5-4800 and Arctic Freezer 34 eSports, with which we wanted to test how far you could overclock with an air cooler.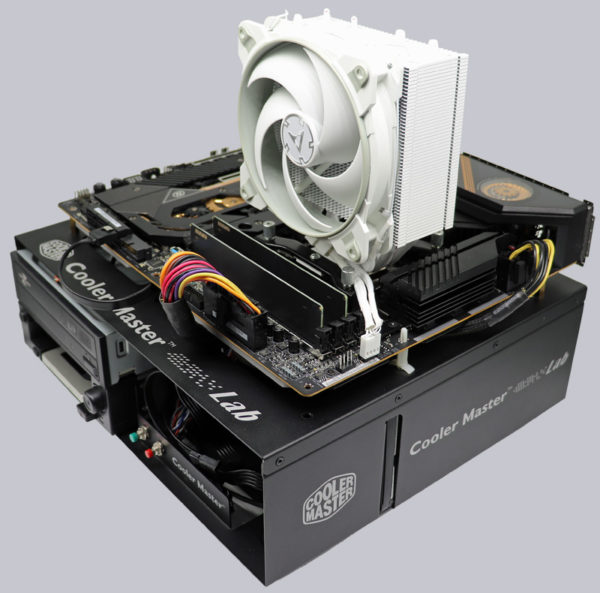 But before we get to the Intel Core i7-12700K overclocking, we would like to show Intel Core i7-12700K benchmark results.
Intel Core i7-12700K benchmark results …