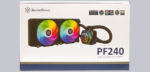 Installation AMD Socket AM4 …
First, we install the SilverStone PF240-ARGB on an AMD AM4 system. For this, the original CPU cooler bracket must be mounted on the mainboard.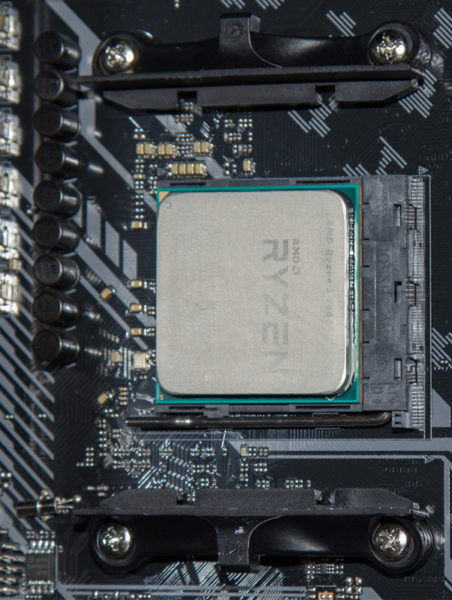 In addition, the bracket for AMD systems must be pushed onto the heat sink and the AMD mounting brackets including the spring-loaded clamping nuts must be mounted, which remain loose for the time being.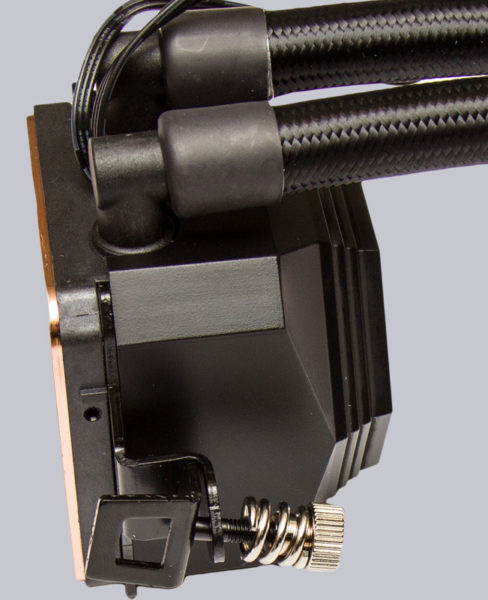 Now remove the protective foil and apply a little heat conductive paste to the CPU. Afterwards the cooling block can easily be placed on the CPU and the pull tabs can be put over the holding lugs on the mainboard. Then tighten the nuts evenly with your fingers and finally tighten them carefully with the screwdriver. This procedure is much easier than e.g. clamping systems with 4 screws.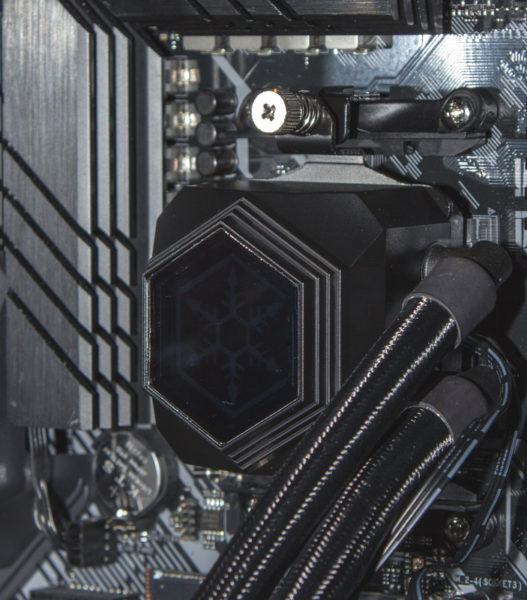 Installation Intel Socket 115X …
For installation on an Intel Socket 115X system, the steel backplate included in the delivery must first be prepared according to the instructions available online.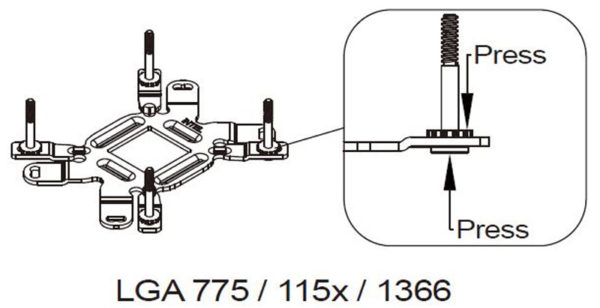 Afterwards it is plugged from behind through the 4 holes of the mainboard.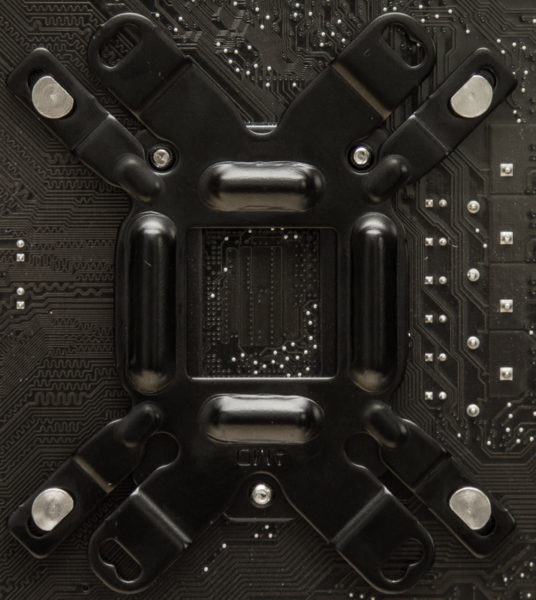 From the front, 4 plastic spacer sleeves are then pushed over the fastening screws, which fortunately sit tightly on the bolts and thus secure the backplate from falling out.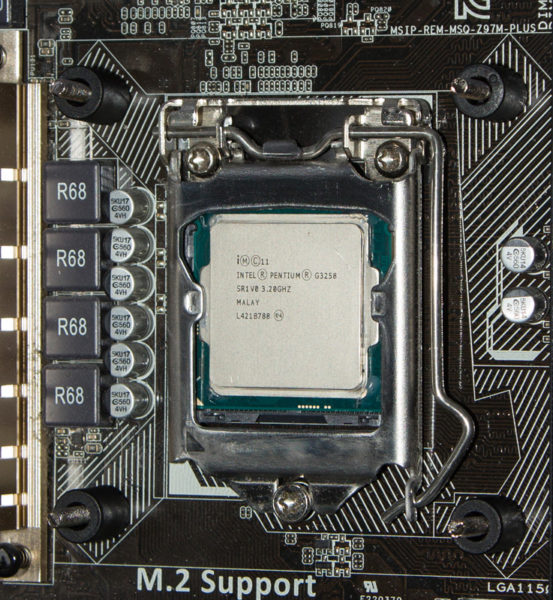 Finally, remove the protective film, apply some thermal paste, place the cooling block on the CPU and tighten the 4 fixing nuts evenly.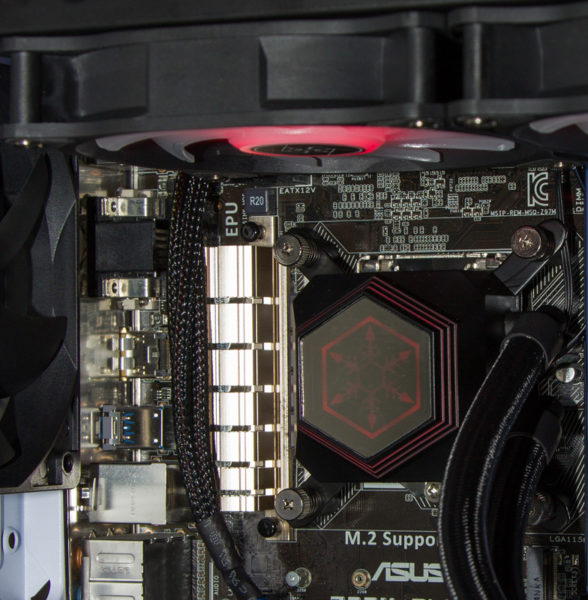 Fortunately, SilverStone includes a small syringe of thermal paste with the PF240-ARGB water cooling system, which is easy to store and sufficient for several applications. Some of the market companions may look at SilverStone with pleasure.
Next, we will test the function and performance of the 240mm AIO water cooling system.
SilverStone PF240-ARGB water cooling test setup and results …