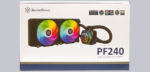 Result and general impression …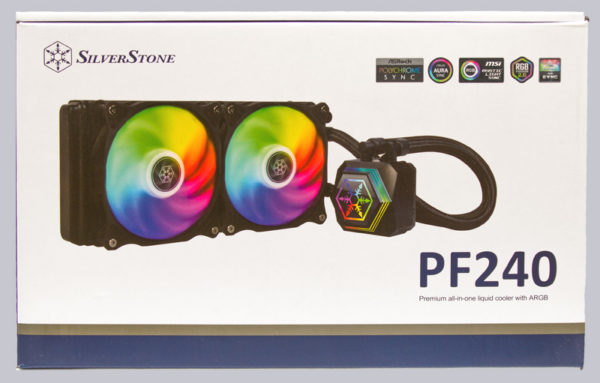 SilverStone delivers an excellent total package with the permafrost PF240-ARGB water cooling!
The installation was easy and relaxed for both AMD and Intel systems. The cooling performance is one of the best in the 240mm AIO water cooler field, but with maximum cooling performance you also have to be prepared for a higher noise level. Due to the good controllability of the fan and pump, the cooling and volume can be adjusted to your personal preferences and also in terms of RGB effects, the 240mm water cooler has a lot to offer.
But not only current PCs can be equipped with the PF240-ARGB, because the compatibility goes back to the Intel socket 775 or AMD AM2/FM1 socket.
All in all, the called price of about 80 Euro (as of 03/2020) seems absolutely fair to us, so that the SilverStone PF240-ARGB AIO water cooler receives our OCinside.de Price Tip Award 03/2020.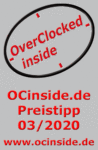 Tip: In the interactive Fit for Fan guide you can virtually fit coolers onto different motherboards and listen to many – the SilverStone PF240-ARGB will be included in the next update.
For a comparison with other coolers, take a look at our CPU cooler chart II on the Intel Core i5 PC and the CPU cooler chart, tested on an AMD AM4 PC system. Here is also the CPU cooler chart 2016 on the Intel Core i5 PC and the CPU-cooler comparison 2016, tested on an Intel Core i7 PC. And here is the previous CPU cooler chart with CPU cooler before 2016. A direct comparison to our previously tested coolers is however not possible here, since the test system has changed fundamentally in the meantime.
Discuss in our forum and share experiences about the die SilverStone PF240-ARGB …
Here you can order the SilverStone PF240-ARGB at a reasonable price.
Read on in the hardware test area with several hardware reviews …