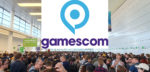 From August 20 to 24, 2019 one of the most important gaming fairs in Europe took place in Cologne, Germany. The OCinside.de team has of course immediately made its way to gamescom to publish the gamescom 2019 report with over 500 gamescom pictures and videos of new gaming hardware, current games, gaming seats, cosplayer, virtual reality, casemods, merchandise articles, retro consoles and crazy vehicles. You should not miss this!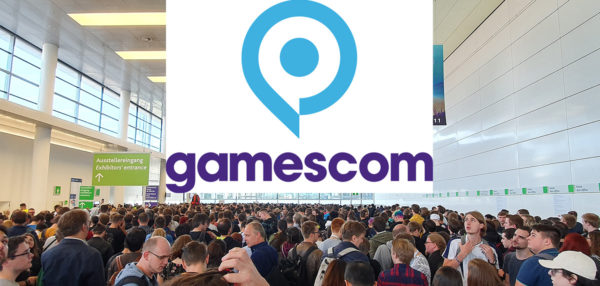 gamescom 2019 Cologne Coverage – New gamescom Hardware 2019, Virtual Reality, gamescom 2019 Games, Cosplayer and much more!
Who want to browse through all gamescom reports, find the previous gamescom 2018 report, gamescom 2017 report, gamescom 2016 report, gamescom 2015 report, gamescom 2014 report, gamescom 2013, gamescom 2012, gamescom 2011 and gamescom 2010 or can take a look at the gamescom games preview with more games in an overview.
This picture shows the current plan of the gamescom trade fair halls in Cologne.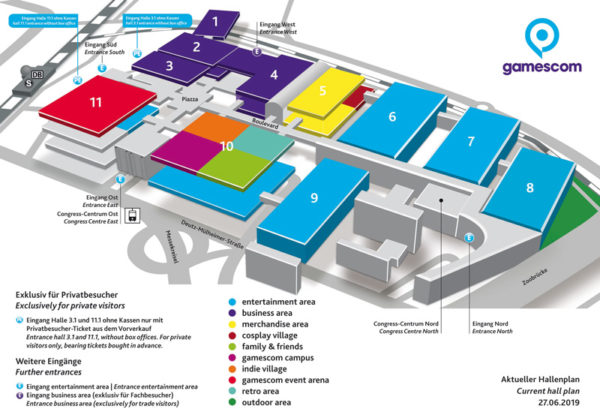 Well then, welcome to gamescom 2019!

The following gamescom focuses are touched upon on the following pages with almost 500 pictures and videos:
– gamescom entrance – Start of the gamescom 2019
– Cosplayers – Cosplay on the Cologne fairground
– Current Games 2019 – Games with release date 2019 and 2019
– Virtual Reality – VR Glasses and Mixed Reality
– Gaming Hardware – New Gaming Hardware 2019
– Gaming Seats – From gaming chairs to racing simulator cockpits at gamescom
– Casemods – Casemods at gamescom 2019
– Vehicles – Vehicles on gamescom 2019
– Merchandise – Merchandise Area
– Retro – Retro Games and Retro Consoles
– Gamescom impressions – Impressions of the gamescom 2019
– End – Conclusion of the gamescom 2019 Gaming-Fair
Here is a summary of the latest Hardware News.
And here you can discuss about the gamescom 2019: gamescom 2019 talk
Continue with the first gamescom 2019 day …