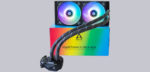 Result and general impression …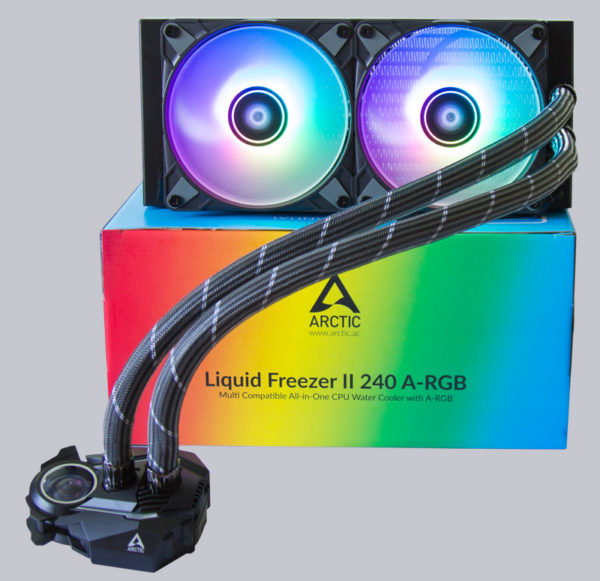 The additional addressable RGB lighting really suits Arctic's Liquid Freezer II water cooler series!
Both volume and cooling performance of the Arctic Liquid Freezer II 240 A-RGB AIO remain virtually the same as the non-illuminated version and the additional price is very limited. Thanks to RGB and A-RGB versions, both existing RGB standards are covered. We also don't see it as a negative that Arctic doesn't include an RGB controller. Many customers already have an RGB controller and would not even need another RGB control module. This saves raw materials and is easy on the customer's wallet.
Optionally, Arctic also offers an extensively equipped ARGB controller for a reasonable price. In direct comparison with similarly priced AIO water coolers on the market, Arctic stands out positively with its VRM fan and extra thick radiator.
With this impeccable test result, the Liquid Freezer II 240 A-RGB easily secures our OCinside.de Purchase Tip Award 08/2021.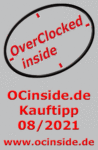 Tip: In the interactive Fit for Fan guide, you can virtually try on the CPU coolers on the motherboard and even listen to most of them – the Arctic Liquid Freezer II 240 A-RGB has also already been included.
For a comparison on the different coolers, it's worth taking a look at our CPU cooler comparison 2021, tested on AMD AM4 and Intel LGA1200 systems, the CPU cooler chart 2018 on an Intel Core i5 PC and the CPU cooler comparison 2018, tested on an AMD AM4 PC system. Here's still the CPU cooler chart 2016 on Intel Core i5 PC and the CPU cooler comparison 2016, tested on an Intel Core i7 PC system. And there is also the CPU cooler chart with CPU coolers before 2016. However, a direct comparison to our previously tested coolers is not possible since the test system has changed fundamentally in the meantime.
Discuss in our forum and share experiences about the die Arctic Liquid Freezer II 240 A-RGB …
Here you can order the Liquid Freezer II 240 RGB at a reasonable price.
Read on in the hardware test area with several hardware reviews …