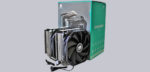 Result and general impression …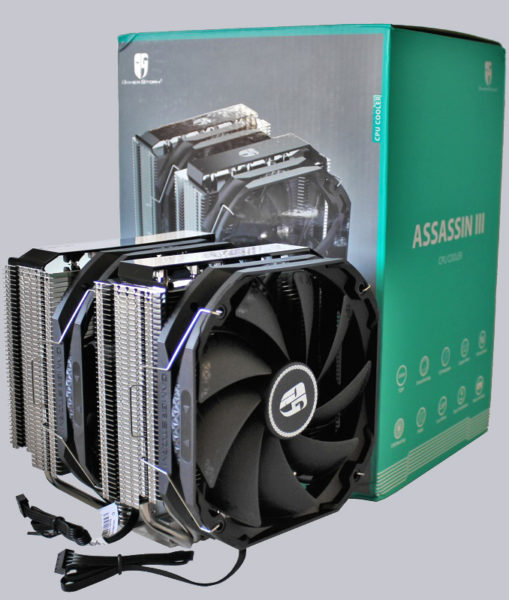 With the Deepcool Assassin 3 DeepCool Gamerstorm has delivered a really excellent cooler. In direct comparison with the Noctua NH-D15 we would give the Assassin due to the great cooling result at the same time lower volume even clear preference!
In addition, the Assassin 3 can also score with a noble timeless appearance. Also the accessories together with screwdriver is above all doubt.
All in all, DeepCool has put together a great high-end package with the Assassin 3, which does not have to shy away from comparison, but rather earns itself a premium position in the air cooler market.
The price is high, but in terms of the offered really fair.
With this strong result, the Deepcool Assassin III receives our OCinside.de Overclocking Dream Award 11/2019.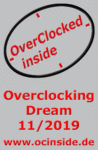 Tip: In the interactive Fit for Fan guide you can virtually fit coolers onto different motherboards and listen to many – the Deepcool Assassin 3 will be included in the next update.
For a comparison with other coolers, take a look at our CPU cooler chart 2018 on the Intel Core i5 PC and the CPU cooler chart 2018, tested on an AMD AM4 PC system. Here is also the CPU cooler chart 2016 on the Intel Core i5 PC and the CPU-cooler comparison 2016, tested on an Intel Core i7 PC. And here is the previous CPU cooler chart with CPU cooler before 2016. A direct comparison to our previously tested coolers is however not possible here, since the test system has changed fundamentally in the meantime.
Discuss in our forum and share experiences about the Deepcool Assassin 3 …
Here you can buy the Deepcool Assassin 3.
Read on in the hardware test area with several hardware reviews …