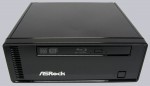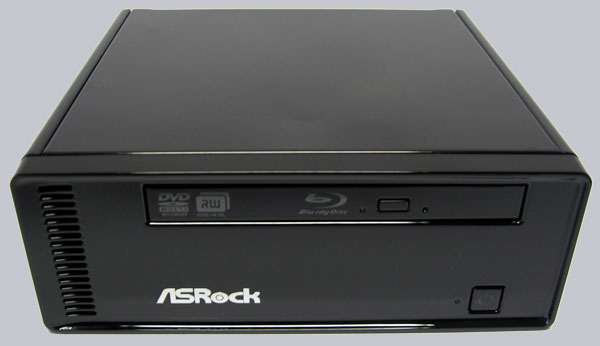 ASRock ION 330HT Blu Ray Review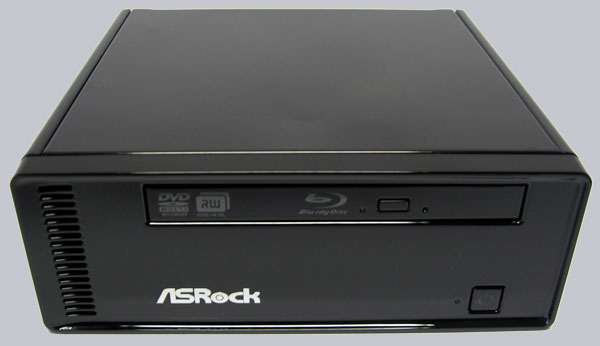 The ASRock ION330HT-BD is not only a little beautiful mediaplayer for the living room, but a true all around talent! With this NetTop and/or HTPC based on a Mini ITX motherboard, the ASRock exceeded all expectations and is thereby also good enough for the high ocinside.de requirements after dozens of self-made living room PCs.
ASRock developed a well finished ION 330HT-BD PC, which leaves nothing to be desired for more hardware, thanks to the very good basic equipment. All necessary components like the dual core CPU, a DX10 capable GPU, a large hard disk and a Blu-Ray drive is already integrated in this system. The most important connectors for the operation with a 1080p FullHD LCD TV are available on the back. It is also upgradable by several USB 2.0 up to a powered E-SATA device. W-LAN b/g/n, Gigabit LAN connection and infrared receiver with infrared remote is also integrated. The performance is very high and can even keep up with the performance of an HD 4200 or HD3300 GPU. And the system is also silent with a very low power consumption.
For beginners ASRock should enclose a DVD with a well-selected Linux-based media player software for the ION330HT HTPC, as well as including Linux pre-installed on this system.
Of course, it is possible to improve, upgrade or optimize systems again and again, because although the system is enormously economical and silent, the time and technology fortunately will not stand still in the future. My personal wish list to ASRock is no devaluation but may be a suggestion for future systems: A USB connection at the front, a somewhat better receiving angle of the infrared module by putting it a bit more in the front, a connector for an external W-LAN antenna, a Bluray Slot-In Slim drive instead of the Snap-In drive for a more comfortable operation and a reset button. Even if one can assume that a reset button is less necessary at an HTPC, it should be present at least on the back.
All in all the ASRock ION330HT-BD HTPC is absolutely recommendable, and with this comprehensive equipment at such a price it earns our first award in this year. Thus the ASRock ION330HT-BD system receives the Redaktion ocinside.de OverClocking Preistipp Award 02/2010.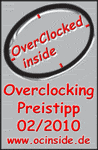 Discuss in our forum and exchange experiences …
Read on in the hardware test area with several hardware reviews …