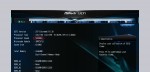 How to overclock an Intel Core i7, i5, i3, Celeron and Pentium processor. The new Intel LGA1151 processors for Z170, H170 and B150 are already announced, therefore today we publish again a comprehensive and most current Intel OC guide for LGA1150 processors from Haswell to Broadwell for Intel Z97, Z87, H97, H87 and other motherboards from ASRock, ASUS, Gigabyte and MSI. This step by step OC instructions helps OC beginners and gives tips for advanced overclockers on how to increase the performance of your Intel CPU for the latest games or photo editing.
Continue with the Intel LGA1150 OC guide, the guide to overclock an Intel Core i7-4790K, Core i7-5775C, Intel Core i5-5675C, Core i5-4690K, Core i5-4670K, Core i5-4460, Core i5-4590, Core i3-4170, Core i3-4150, Intel Celeron G1820, Intel Pentium G3258 Anniversary Edition and more Socket 1150 processors, as well as for previous LGA 1155 or even LGA1151 processors. For this LGA 1150 OC guide we have used several different motherboards such as e.g. the ASRock Z97X Killer Fatal1ty, ASRock Z87M OC Formula, ASRock Z97 OC Formula and ASRock Z97 Extreme6 and explain the overclocking with ASUS, Gigabyte and MSI motherboards.
By overclocking you lose the warranty, OCinside.de assumes no liability for possible damages !


Thanks for the support …
Many thanks for the support by ASRock, Cooler Master and Crucial.
Each step of the Intel OC Guide …
1. Intel OC guide introduction
2. Start the PC and check the PC functionality
3. Backup the PC
4. Update BIOS or UEFI Setup
5. Monitor the PC temperatures
6. Identify the CPU
7. Composition of the processor speed
8. Adjust dependent frequencies and other basic settings
9. How to change the multiplier
10. Determine the highest BCLK
11. Determine the highest CPU clock frequency
12. Increase the CPU voltage
13. PC Stability tests
14. Optimization and more tips
15. Questions about PC overclocking
A tip before you start …
If you have an energy meter, you can connect it now to the PC before starting with overclocking, to measure the demand for electricity before and after overclocking (you should note the idle and full load values in watts). With our tiny interactive PC power consumption calculator you can calculate, how big the difference is in price of the PC power consumption depending on the energy consumption and runtime. Calculate the PC power consumption and the PC energy costs at best before and after overclocking:
Start the PC and check the PC functionality …